If you love to ski but live in England, hundreds of miles from any mountains tall enough to provide a true alpine experience, next best thing is to step into one of the many skiing centres in the UK. These indoor and outdoor artificial ski slopes are the next best thing to the real steeps and deeps of the Rocky Mountains or European Alps.
With the latest technology, dry ski slopes are an excellent resource for those who want to learn how to ski, brush up on techniques, or maintain their skiing shape all year round. There are more than 60 ski centres scattered throughout the country, so you likely live no more than 30 to 40 minutes away from one.
Strap on your boots, grab your skis, and get ready to hit the slopes!
Skiing Centres in the UK
If you live in the United Kingdom, there are many places you can go to ski.
Ackers Adventure
Located in Small Heath, Birmingham, Ackers Adventure is situated on 70 acres of semi-rural land. Among other activities, Ackers boasts three slopes available for use throughout the year. The main slope is 100 meters long and boasts a jump area and ski lift.
The centre provides skiing and snowboarding lessons for all levels, from a one-hour starter lesson to improver courses for experienced skiers.
Norfolk Snow Sports
Since 1972, the Norfolk Snow Sports has grown to become one of the UK's largest ski parks. It is open year round and provides lessons and sessions for all levels, from beginner to advanced. Norfolk also offers adaptive ski equipment and instruction for those with disabilities.Norfolk's classes include:
"Ski or Board Taster" session for first timers
Kindergarten
Improver Ski Lessons
Snowboard Lessons
The centre also offers open-ski times, so those with experience can practice throughout the year.
Pendle Ski Club
The Lancashire-based Pendle Ski Club has been in operation for more than 30 years. The main slope has been extended to a length of more than 130 meters, and they have also added a large training slope.
The club offers downhill and cross-country ski lessons, as well as snowboarding and disabled skiing. Instructors are qualified by the English Ski Council and provide everything from beginner to advanced lessons. There is also ski race training, and those who are qualified can join the team training sessions with the possibility of representing Pendle Ski Club at national race events.
Suffolk Leisure Park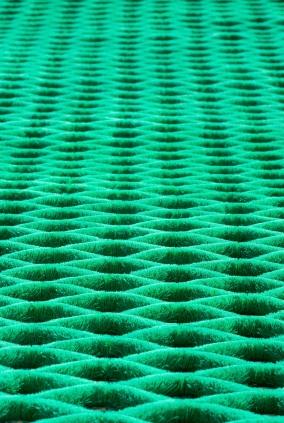 Suffolk Leisure Park boasts a 180-meter dry slope with a contoured 'red' run, a softer 'blue' run and a new 40-meter junior slope. The main slope is serviced by two chairlifts and the entire centre is floodlit for night skiing.
Skiers of all levels can choose from a variety of activities, including:
Ski clubs
School courses
Race training
Kindergarten classes
Coffee mornings
3x2 ski courses
Saturday workshops
Open practice sessions
Private lessons
Other Resources
There are so many skiing centres in the UK that it might be difficult to choose the right one for you. If you live close to two or three, it will be worth your time to personally tour each centre, talk to the instructors, get a feel for the type of instruction they offer, and discover which one has the best amenities for your needs.