Pictures of Ski Resorts in PA
Ski Resorts in PA: Camelback
There are lots of great ski resorts in PA that you should consider when you plan your next trip. Camelback, for example, is located in Tannerville which is northeast Pennsylvania.
Camelback offers 33 trails and 13 lifts. It's also a great place to go tubing!
Bear Creek Mountain
Bear Creek Mountain is close to Philadelphia. It has 22 trails and 7 lifts. This is a perfect place for snowboarding as well as skiing.
Alpine Mountain
Up for some night skiing? Try Alpine Mountain just five miles from Analomink. You'll enjoy the 17 trails and 5 lifts.
Blue Knob
Blue Knob offers the highest point in Pennsylvania. They are an all-season ski area in Claysburg offering 34 trails and 7 lifts.
Eagle Rock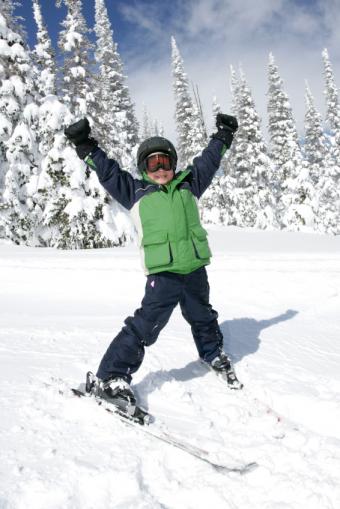 Eagle Rock in Hazelton has 14 trails and 4 lifts. This is a great place to go with children.
Elk Mountain
Elk Mountain in Uniondale seems to go on forever. Here you'll have 27 trails and 6 lifts to choose from.
Jack Frost Ski Area
Not enough snow? Nonsense! At Jack Frost Ski Area in Blakeslee, they just make their own. Jack Frost has 26 trails and 9 lifts.
Seven Springs Mountain
Seven Springs Mountain has 31 trails and 14 lifts. It is the largest ski and year round resort in Pennsylvania. It's about an hour southeast of Pittsburgh and in the off season you can enjoy golf, hiking and various other activities.
Liberty Mountain
Liberty Mountain in Carroll Valley offers 100 acres of fun. Its 16 trails and 8 lifts are great for beginner, intermediate, advanced and expert skiers.
Whitetail Mountain
Whitetail Mountain is ideal for those who are just learning to ski. They limit the number of skiers on the 19 trails and 8 lifts, making it a good place to practice without worry or crowds.
If all these ski resorts in PA make it difficult to decide where to go, check out
Choosing a Ski Resort
for some tips on how to choose where to go first.